The Cavendish Laboratory Photo Archive. We have photographs, capturing the history of Physics at the Cavendish Laboratory, since before 1900.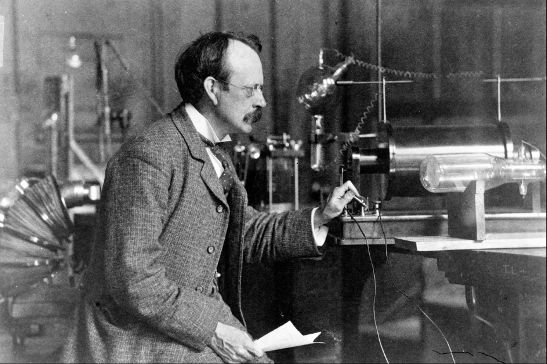 Physics Photo Archive
The second release of historic photographs of people, equipment and events, mostly from the early history of the Cavendish Laboratory up to about 1970, is now available on line at:
https://cudl.lib.cam.ac.uk/collections/cavendish/
The combined PhotoArchive now contains 406 images, 367 in black and white and 39 in colour.  The first release contained images of many famous pieces of equipment.  In this second release, there are more images of experiments and equipment, but there are also letters and writings, more portraits of many of distinguished staff members and, in particular, many images of daily life in the Laboratory. Please pass on this information about the second release to all interested parties.
Purchasing Images
For purchasing rights to the use of a Cavendish image, select an option below:
| | |
| --- | --- |
| | Click here to view the Cavendish Laboratory Collection in the Cambridge Digital Library. |
| | Click here to visit our Image Request Form. |
Filming
If you wish to arrange filming at the Cavendish Laboratory, please e-mail the Communications Office, including details of your proposal and your Release Form.
The charge is £150 per hour or part thereof + VAT. Please give at least 4 weeks' notice for documentaries.
Contact Us
Please submit any questions or requests to:
E-mail: communications@phy.cam.ac.uk
Telephone: +44(0) 1223 336 031
Postal Address:
Communications Office
JJ Thomson Avenue
Cambridge
CB3 0HE